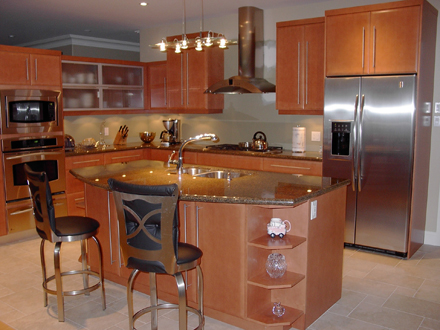 Whether you are building a kitchen for your new home or remodelling, our experience, craftsmanship and careful attention to detail will bring your dream kitchen to life.
Whether your preference is for clean lines and a sleek modern look or for warm traditional elegance, we will build upon your vision and can help you equip your new kitchen with the latest upscale appliances and accessories.
We also specialize in quality craftsmanship for bathrooms, wall units, entertainment centres, fireplaces and other features of your home.
Our attention to the fit and finish of our work is first class to ensure your complete satisfaction. We work with builders, architects and designers, and can also help you plan your project.
Contact us to "Book Your Appointment" today!